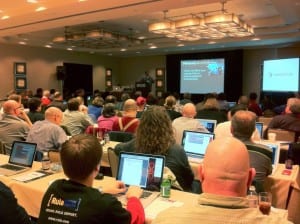 We strive to "fill your mind" with great, useful, and intelligent information from some of the best speakers and experts in the industry.
We believe that the best events help you form the best relationships — with both peers you know, and meeting new people. What better way to do that then breaking bread?
The best learning happens when you enjoy yourself. We strive to have quality speakers, good food, activities, and lively discussions. It's part of who we are, and what MacTech Events are all about.
Find out more about which MacTech event is best for you.